Pregnancy should be a FUN time!
When you're feeling tired and oh-so-pregnant, take all the shortcuts you can.
Here are 4 of my favorite ways to simplify life, before and after baby arrives!
Having a maid or a secretary would help
…wouldn't it?
No matter what your budget —
there are ways to outsource those tiresome tasks.
1. GROCERY SHOPPING:
2. BUYING FOR BABY:
3. FEEDING THE FAMILY:
4. NESTING, aka FRANTIC HOUSECLEANING IN A HURRY!
What are you doing to simplify your pregnant life? I'd love to know!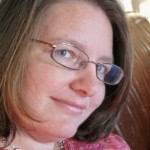 I'm a wife, mom, and resident of Brentwood, Tennessee. I love finding fun new things to see and do in the Brentwood area! Most recently, I've enjoyed blogging about my pregnancy with baby #3.
...