Mom & Baby Necessities
A friend asked me for a list of the best baby shower gifts under $50 for her expecting friend. Here are 20 or so baby gifts that I actually received as a new mom, and I use each one of them! I feel these are not only useful, but thoughtful — because every time I use the item, I think of the person who gifted it to us.
---
Labor & Delivery
Is this your first pregnancy? Wondering what different types of contractions feel like and when they should start? Here's how to tell true labor contractions apart from other types of contractions — including false labor and Braxton Hicks contractions.
A look at some of the methods of inducing labor naturally. We dispel some of the old wives tales from those methods that are truly the most effective. See how to stimulate the production of certain hormones in your body in order to encourage labor yourself. These are the best natural ways to induce labor on your own.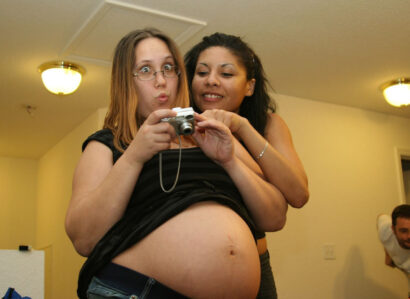 Find out the odds of your water breaking at home, rather than in the hospital. My experience, plus what I've learned about water breaking during pregnancy – to help calm your fears.
---
During Your Pregnancy
---
After Your Baby Is Born
This video shows how to lose all the baby weight you gained during pregnancy… really fast!
In this article, we explore everything there is to know about baby probiotics, their benefits, and their effects on the baby's body. These tips will help you decide which baby probiotics best suit your child.
Sometimes it's hard to separate all of the silly breastfeeding myths from the tried and true facts about breastfeeding. Here are 70 common breastfeeding myths that many women believe. A list of breastfeeding inaccuracies that you can quit worrying about as a new mom. Plus, breastfeeding tips to make the process of breastfeeding your baby even easier!
My top 5 breastfeeding tips for new moms to help you solve common breastfeeding problems. These are all things that I've learned firsthand, after having 3 children. Plus my favorite resources to help you start breastfeeding like a pro!
---
Fun Pregnancy Stuff
---