This post may contain affiliate links. If you buy thru these links, we may earn a commission at no additional cost to you.
---
Looking for ways to save money on baby supplies?
As a new parent, you're immediately faced with the high cost of diapers, baby wipes, baby furniture, and other newborn supplies that can be rather expensive.
One way to cut costs is to make some of your own baby supplies — like homemade baby wipes, homemade baby shampoo, homemade teething oil, and of course, homemade diaper rash cream.
Following are 2 homemade diaper cream recipes that will safely protect your baby's bottom from diaper rash at a fraction of the cost. (You'll see the cost savings below!)
Why You Need To Use A Diaper Cream
Almost all babies need diaper cream at some point. It protects your baby's bottom from moisture in between diaper changes — particularly during overnight — and can help heal rashes.
Most commercial diaper creams are "barrier creams". They act as a barrier between your baby's sensitive skin and the hostile diaper environment and will also contain some soothing or healing ingredients. — Dr. Sears
Diaper rash cream is expensive to buy and it usually contains ingredients that you don't recognize and can barely pronounce.
Good news: You can make your own diaper cream with just a few basic ingredients. Your homemade diaper rash cream will be just as good as store-bought creams, and it will cost less in the end.
TIP: Don't be deterred by the initial cost of the ingredients needed to make your own diaper rash cream. They will last a long time — maybe even throughout the entire time that your child is in diapers!
Ingredients In Homemade Diaper Rash Cream
These are the ingredients that are used to make most homemade diaper rash creams:
Beeswax is the key ingredient that makes the cream cover the skin and act as a barrier. It is used instead of Mineral oil or Petroleum Jelly in many mainstream diaper creams — like Balmex and Weleda Diaper Cream. Beeswax also has anti-bacterial and anti-inflammatory properties.
Natural oils — such as Jojoba oil, Grapeseed oil, and Castor oil — act as the carrier oil in the recipe. They help the other ingredients mix together and create the desired consistency. The type of oil you use can affect the overall properties of the cream. For example, Jojoba oil is very close to the skin's natural sebum and has fungicidal properties. Grapeseed oil is silky in texture and easily absorbed. It's also non-greasy and can make your homemade diaper rash cream thinner.
Vitamin E is extremely beneficial to the skin. It seals skin, provides some barrier protection and promotes healing.
Essential oils don't just add aroma to your cream — although they do make the cream much more enjoyable both for you and baby. Like the carrier oils mentioned above, different essential oils have different health benefits as well. Lavender and Tea Tree oils are 2 of the most common essential oils used in diaper rash creams — because they are so gentle on skin. Many essential oils are too potent and can even burn skin if they're not diluted in carrier oil first. However, both Lavender and Tea Tree oil can be put directly on the skin without any negative effect. This makes them the best essential oils that are ideal for a baby's sensitive skin.
Zinc Oxide is found in most commercial diaper creams that do not use Mineral oil or Petroleum Jelly as a base — like Desitin, A+D Diaper Cream, and Boudreaux's Butt Paste. Zinc Oxide acts as a barrier to protect the skin. It also promotes healing by tightening the skin due to its astringent properties. The Zinc works with the skin's collagen to help heal the skin.
2 Homemade Diaper Rash Cream Recipes
#1 – Basic Diaper Cream Recipe
TIP: Start by making this basic, Zinc-free diaper cream the very first time. Use this after each diaper change as a urine barrier and to soothe any irritations. If it works fine for your baby, then you may not need or want to make the thicker (slightly messier) version with Zinc Oxide in it.
#2 – Heavy-Duty Zinc Oxide Diaper Cream Recipe
TIP: Zinc Oxide tends to make homemade diaper rash cream thick and pasty. It isn't always easy to apply. Some parents prefer a smooth cream that glides over baby's skin instead. Others prefer the added benefits of using a diaper rash cream with Zinc Oxide. You might try making small amounts of diaper rash cream with and without Zinc Oxide to see which you prefer. You could also make both and keep both on hand for use at different times — depending on which one seems more appropriate for your baby's skin at the time.
Tips For Making Your Own Baby Rash Cream
Here are some handy tips before you start making baby rash cream at home:
The Cost: Storebought vs Homemade Diaper Cream
Storebought diaper rash cream can be quite expensive, depending on the ingredients that are in it.
Here's a cost estimate for the Basic Diaper Cream Recipe above — which includes Beeswax, vegetable oil, Vitamin E, and essential oils.
As you can see, it costs less than $5 to make a 4-ounce batch of the Basic Diaper Cream Recipe above.
TIP: While the initial cost for you to buy all of the ingredients may be as high as $20, you'll get many batches of diaper cream (and other household uses) from those ingredients. If you only made diaper rash cream from the leftover ingredients, then you'd probably have enough homemade diaper cream to last a few years — until your child gets out of diapers!
On the other hand, the cheapest you can find commercial diaper rash cream is somewhere around $5 for 2 ounces — like this Boudreaux's Butt Paste Diaper Rash Ointment.
Things To Make With The Leftover Ingredients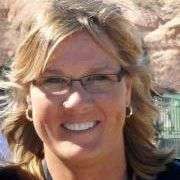 I like to help people find unique ways to do things in order to save time & money — so I write about "outside the box" ideas that most wouldn't think of. As a lifelong dog owner, I often share my best tips for living with and training dogs. I worked in Higher Ed over 10 years before switching gears to pursue activities that I'm truly passionate about. I've worked at a vet, in a photo lab, and at a zoo — to name a few. I enjoy the outdoors via bicycle, motorcycle, Jeep, or RV. You can always find me at the corner of Good News & Fun Times as publisher of The Fun Times Guide (32 fun & helpful websites).