---
We write about products and services that we use. This page may contain affiliate links for which we receive a commission.
---
I'm a stroller aficionado.
I can't say I've plunked down $800 for the Bugaboo, but I have owned a series of top brand strollers:
a Graco travel system
Combi twin stroller
MacLaren stroller
Inglesina stroller
Peg Perego
and even a fancy Emmaljunga pram
Here's my best advice for buying baby strollers — both single and double!
Best Newborn Strollers
For a newborn, you'll want a stroller which connects to your infant car seat.
Don't buy the big Graco travel system.
It's big. Waaaay too big.
If you want an all-in-one stroller system, I recommend the Graco MetroLite line:
Easy to lift
Turn with one hand
Adequate basket space
All the comfort features you'll want for a child who can sit
Compatible with the #1 infant car seat: the Graco SnugRide
Moms who like it lean and mean may prefer a stroller frame which connects to infant car seats. I loved the compact size of my BabyTrend Snap 'N Go, but Graco, Kolcraft, and Combi all make similar strollers.
Stroller or Sling?
You'll want both. (I did.)
You may decide to skimp on the infant stage and put your money toward a long-lasting premium stroller.
That's what I did when I found the MacLaren Quest stroller. Oh, my MacLaren, let me count the ways…
Love, love, love its compact umbrella-style closure. It does not fold down like a lumbering Graco.
Love the shade canopy and the plastic rain cover.
Love the 3-position back that is easy to snap.
Love the tall handles that even my 6'3″ husband finds comfortable.
Call me a snob, but I also loved that MacLaren was the "cool mom" stroller at library storytime!
I also own an Inglesina Zippy stroller, which folds almost as small and pushes almost as well.
Best Double Strollers
The only problem with our MacLaren stroller — it was so good, it was stolen on our trip to Florida! I replaced it with a MacLaren Twin Triumph stroller from a consignment sale.
It's not as great as the MacLaren single, though. The Twin Triumph is heavier, harder to fold, and near impossible to turn with one hand.
If I were buying a lightweight double stroller again, I'd probably go for the Combi Twin Sport.
Whatever you do, make sure you test drive a few strollers before you buy! Also, meet some mom friends at a local mall and see which models glide through the racks — and which ones take up the entire trunk of a car when folded.
UPDATE:
Here's the newest baby stroller recommendations from Consumer Reports:
Chico Bravo Stroller – It transitions as your baby grows — so it first fits an infant seat with or without the stroller seat in place and then it accommodates a toddler up to 50 pounds. It also has a one-hand fold, and it self-stands — so it won't tip over when it's folded up. Consumer Reports rated it a "best buy".
Summer Infant 3D Zyer Stroller – It has a very large umbrella canopy to keep the sun off your baby. It's also super lightweight, easy to fold, and you can carry it with just one hand. Consumer Reports also rated this one a "best buy".
Summer Infant 3D Lite – It's similar to the 3D Zyer without all the bells and whistles — like the umbrella canopy. And it's almost half the price.
I especially like the newer strollers that you can open and close with just one hand!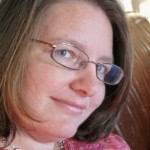 I'm a wife, mom of 4, and resident of Brentwood, Tennessee. I love finding fun new things for my family to see and do in Brentwood and the Nashville area! In addition to writing about Brentwood, I also spent a year blogging at The Fun Times Guide about my pregnancy with baby #3.