This post may contain affiliate links. If you buy thru these links, we may earn a commission at no additional cost to you.
---
Baby showers are fun for me — especially when I'm going to a baby shower for first-time parents.
I use it as an opportunity to find something that's truly unique for the new mom and dad, while (hopefully) surprising them with something they never even knew existed!
Don't get me wrong, I always make a point to get at least 1 small item that's on the baby registry too. Here's why.
But I have to admit, picking one unique baby shower gift — chosen especially for them — is the most fun.
Following are lots of clever baby shower gifts that new parents will definitely appreciate!
Unique Baby Shower Gift Ideas For New Parents
These are all highly rated and mommy-approved…
These make it a cinch for busy parents to take those milestone baby photos each month: 1 month, 2 months… all the way to 12 months. Just stick the appropriate one on the baby's shirt, then snap a photo! Parents will appreciate having the photos which document baby's growth in the first year.
You put it around your waist while feeding baby (whether you're bottle-feeding or nursing), and it ensures that baby is at the right height during feeding. There are lots of other uses for the Boppy as baby grows too. This may be the most common item that appears on new moms' wishlists.
This is one of those items that you don't know you need — until you need it! Also known as weewee wigwams, pee tents, and tinkle tents, they're cone-shaped to catch the spray of urine before it drenches you while changing a baby boy's diapers. Also great when you're transferring baby into the bathtub.
These sleepsacks are better than regular baby blankets (even better than most other swaddle blankets) because the velcro makes it simple to wrap baby like a burrito — without all the bulk and precise folding that's required when you use a standard baby blanket. Swaddling helps a baby sleep longer by decreasing the incidence of the startle reflex which frequently wakes up infants.
A uniquely customizable pillow that commemorates the child's birth in regal, old-world style font and design. Personalized with the child's name, birthday, time, weight, location, inches at birth, and parents' names. Made in the USA. This display pillow is one of the best baby gifts — because it's a great conversation piece and a durable memento of the special day. Check out all the reviews!
This giraffe teething toy is wildly popular in mommy circles. I think babies like it better than other teethers because of its unique shape and the fact that it has many parts that stick out — making it easy for baby to chew on from different angles. Originally sold at Toys R Us, Sophie the Giraffe is made by Vulli in France. It's the best baby teething toy ever!
While every new mom takes a ton of new baby photos herself, there's no denying that professional baby photos are priceless. But most new moms don't know how to pose newborns safely. Not to mention the fact that family portraits can be hard to squeeze into a tight budget. Here are 5 reasons a newborn photo session is a good idea for new parents.
These are great because they catch food that baby attempts to get in the mouth, but misses. Saves parents a lot of floor and chair cleaning! It's one of those 'I never knew I needed it til I had it' items.
This travel high chair resembles popular camping chairs that fold and pack into a carrying bag. It makes a great table-height chair and feeding station for babies on the go. Because it's so lightweight and durable, it's one of the best new inventions that parents appreciate.
A hands-free method to dispose of baby diapers. Of all the diaper disposal systems out there, this one is simple, inexpensive, keeps the stink from permeating your house — and it works! It's the most highly rated of them all.
A travel system is less expensive than buying both a stroller and a car seat separately. Plus, the 2 pieces are designed to work together when purchased as part of a travel system for baby. It's more expensive than most baby shower gifts, but worth it!
An infant carrier like a sling or baby wrap allows you to keep your newborn close, while freeing up your hands. See how to choose the best baby carrier. For warm, winter months the Peekaru is highly recommended. For year-round use, the Moby Wrap is probably the most highly rated.
These help baby go to sleep. The Twilight Turtle Night Light radiates a tranquil light to help kids drift off to sleep. It's more than just a nightlight though. It also projects constellations on the ceiling and walls, transforming the child's room into a planetarium! For that reason, it's a nightlight that will grow with the child. Kids of all ages love this one. If the nightlight itself isn't important, then these soft & plush Sound Machine Soothers like the Sleep Sheep are a great alternative that moms love. Another one I like that's highly rated is the Fisher-Price Soothe & Glow Seahorse — so precious! The belly of this plush toy softly glows, while playing 5 minutes of soothing lullabies and ocean sounds.
Never has it been easier to change a soiled crib sheet! You don't have to lift the mattress or remove the bumper to replace the ultimate crib sheet by Summer Infant. It attaches to the crib with 10 elastic straps.
Baby booties and shoes can be difficult to put on… and keep on! These fashion-forward infant socks are a dream come true for parents of squirmy, active babies. They come in lots of fun trendy colors and designs. And if you're looking ahead — past the newborn stage — check out these baby booties with non-skid soles!
Similar to a booster chair, but better. The Fisher-Price Space Saver High Chair can be strapped to any chair — and it reclines! It's great at mealtime or any time, and it doesn't take up a lot of room.
Thanks to this soft & rubbery baby chair, infants 4-months of age an older can sit up on their own without toppling over. It's worth noting these important tips from Bumbo.
Talk about unique baby gifts!… Better than buying a diaper bag and a babywearing carrier separately, this one does both. Designed for infants and toddlers up to 35 pounds and from 6 months to 3 years of age, it's the first and only full-size diaper bag with a built in child carrier. The adjustable strap enables you to carry your child on either hip, plus you have everything you need right at hand in the attached diaper bag.
This is the absolute best baby toy for use in the car — it helps babies fall right to sleep! While sucking on the pacifier, baby can play (and be soothed) by the soft cuddly toy while riding in the car, sitting in a chair, or playing on the floor. Many moms use the WubbaNub instead of using pacifier clips.
The seat doubles as a bouncer, so baby can remain active and comfortable while mom is close by doing things in the house. The swing is great for pacifying a fussy baby and for winding down before bedtime. This one eliminates the need to purchase a separate swing and bouncy seat. Plus, it saves on floor space! The Graco Duet Connect is a family favorite.
These one-of-a-kind baby teether beads are actually fashionable necklaces for mom to wear — plus they're safe for baby to chew on! It's one of the best baby gifts that's a win-win for mom and baby.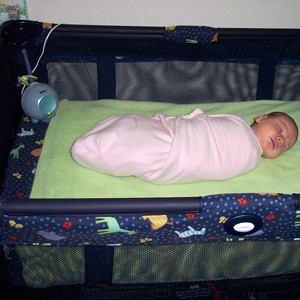 The Pack 'n Play is a portable playard that features everything you'll need to travel with baby — from a bassinet and a playpen to a changing table and a napper. It's designed to grow with baby from infant to toddler. Every new parent has this item on their baby shower gifts list!
These are are always a hit at baby showers because there are so many creative ways that you can make them yourself. (And new parents can never have enough diapers!) Here's a tip: Chances are pretty good that others will have given the parents plenty of newborn size diapers — so if your diaper cake contains diapers in sizes 1 and 2, then your gift will be even more appreciated. Besides, larger babies sometimes don't fit in newborn size diapers anyway.
A gift certificate from either of these online companies makes a really fun gift for someone who's creative. New parents take a lot of great photos of their new baby. Why not give them a fun (and classy) way to display and share those photos? Parents can click through the online steps to create photo books, calendars, and more online. Photobooks are great to take to family outings, or they can be used as baby books filled with mementos that the child will enjoy when they're older. They're so easy to make!
How does it work? It reads the infrared heat waves released by the temporal artery which runs across the forehead just below the skin. A no-contact thermometer is great for new parents for these 5 reasons: (1) there's no need to wake a sleeping baby to get a temperature reading (2) it registers a temperature within seconds, not minutes (3) you can also use it to measure the temperature of a room, the baby's bath, or bottle (4) it's dead-on accurate and pediatrician-approved (5) it grows with your child and works just as quickly and easily for adults!
This teether works double time to soothe baby's sore teeth and gums, as well as to get baby used to the brushing sensation which will make the transition to teeth brushing even easier. Made of 100% food-grade silicone, it's soft & bendable, dishwasher safe, and you can even store it in the freezer for the ultimate soothing sensation. Baby's love it.
Most newborn bathtubs become too small before the child is big enough to take a bath in a regular tub. The First Year's Infant-To-Toddler Bathtub is one that grows with baby — from newborn to toddler — thanks to the removable sling/hammock and molded interior shaping.
Sometimes it pays to be practical. Lots of little things bundled together can add up to one amazing gift! Gather a bunch of  little things that every new mom needs — like Nosefrida the Snot Sucker (a baby nasal aspirator), good fingernail scissors, travel-size products (wipes, shampoo, wash, powder, etc.), extra bibs, a few cloth diapers, baby Tylenol, baby Mylicon (for infant gas relief), diaper rash ointment, etc. Then 'wrap' these items in a laundry basket for the baby's room. (A bottle of baby laundry detergent, a baby stain remover (like BabyGanics), and an odor neutralizer (like Zero Odor) would be good things to include too!)
A baby definitely doesn't need both of these, but they serve different purposes. They're both from the Fisher-Price Laugh & Learn Apptivity collection. The baby iPad case will adapt and grow with the child through toddlerhood, while the iPad baby seat is geared just for babies. Both work with apps designed for children as young as 6 months. The case gets slightly better reviews than the seat does — probably because it's more adaptable, portable, and usable in a number of different situations. The best part: both of these baby-proof items protect mom's valuable iPad from baby drool and dangerous drops. They're virtually indestructible!
Created by a mom who was tired of carrying around 5 separate baby items in her diaper bag (a portable changing pad, high chair cover, shopping cart cover, swing heat protector, and car sun shade), the Cool Wazoo is all 5 of those things in one small, lightweight package. I originally saw this on Shark Tank, then asked around to see if my friends who were moms were as impressed by this product as I was. It was a hit! It's one of the best gifts for new parents — because it's a 5-in-1 product and it lightens the load inside the diaper bag.
For what it's worth… Since I use this article as my own personal master list and refer to it every time I'm shopping for a baby shower gift, I've bookmarked it and I update it frequently with the newest/coolest things for new moms and babies. Please add your favorites in the Comments below!
Other Unique Baby Shower Gift Ideas
In addition to the links I've included above, here are some other resources to help you find unique baby gifts: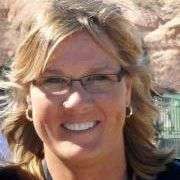 I like to help people find unique ways to do things in order to save time & money — so I write about "outside the box" ideas that most wouldn't think of. As a lifelong dog owner, I often share my best tips for living with and training dogs. I worked in Higher Ed over 10 years before switching gears to pursue activities that I'm truly passionate about. I've worked at a vet, in a photo lab, and at a zoo — to name a few. I enjoy the outdoors via bicycle, motorcycle, Jeep, or RV. You can always find me at the corner of Good News & Fun Times as publisher of The Fun Times Guide (32 fun & helpful websites).